Chopper AM-120BD-K works in the city park of Melitopol
19 06 2018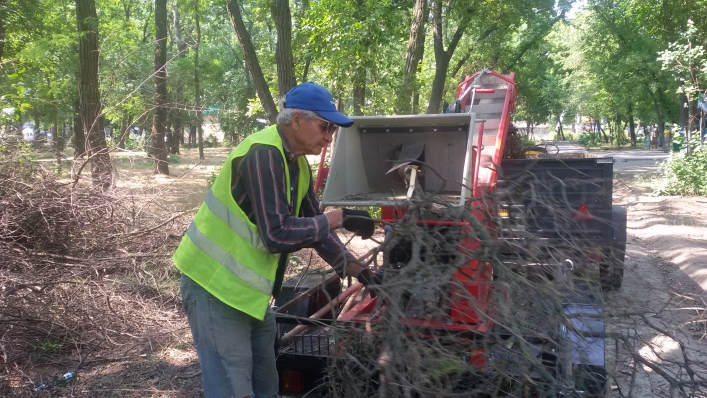 City Park of Culture and Rest Gorky replenished with new technology. In June, an AM-120BD-K branch grinder manufactured by ARPAL Ukraine was purchased for the park. He, according to the management of the enterprise, in a short time will get rid of the dry branches that have now accumulated in the territory of the resting place of the townspeople.
In 2017, the leadership of the Park of Culture and Rest. Gorky decided to get rid of the overgrowth, which for many years spoiled the appearance of green areas. Work on its demolition began in the spring, and before the opening of the park were completed. Next, another problem was identified - where to remove the demolished branches.
- To get rid of these branches, you need to pay a considerable amount to take them out: hire a car, refuel it, load it and take it to the landfill. It is economically disadvantageous. Having bought a crusher, we will be able to get rid of branches that are already lying in a month, and in the future will allow us not to collect and store them. I think this acquisition is good enough, it will help not only the park, but also the city, said park director Oleg Obrezanov.
Machine for grinding branches of domestic production. She is assembled in Vinnitsa. We bought it for the city budget, the cost of equipment is 104 thousand hryvnias. For several days of work, many dry branches were shredded. Workers of the park are still storing the ground fraction on the territory. In the future, it can be used for space heating.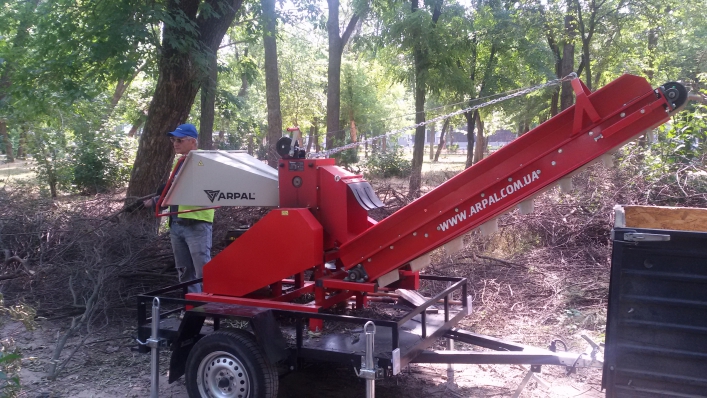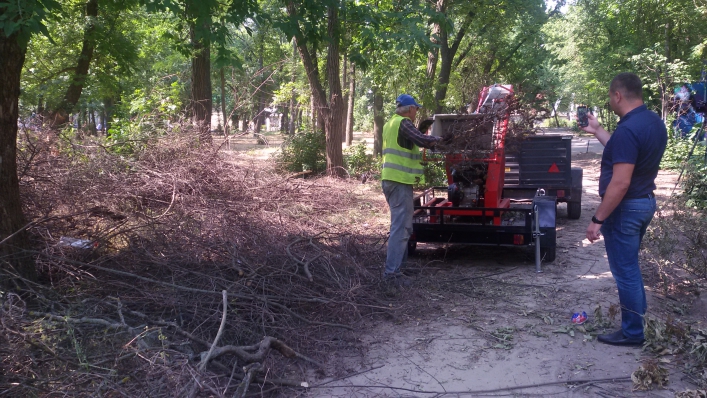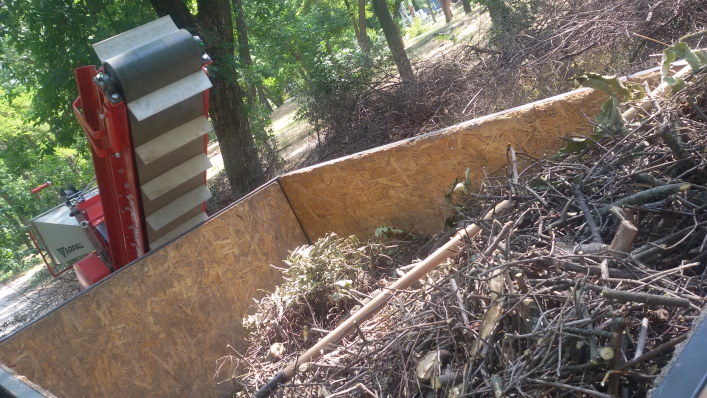 By the link you can buy and evaluate the quality of the wood chippers and Wood shredders of our production.