Winter promotion - a chainsaw as a gift!
10 12 2018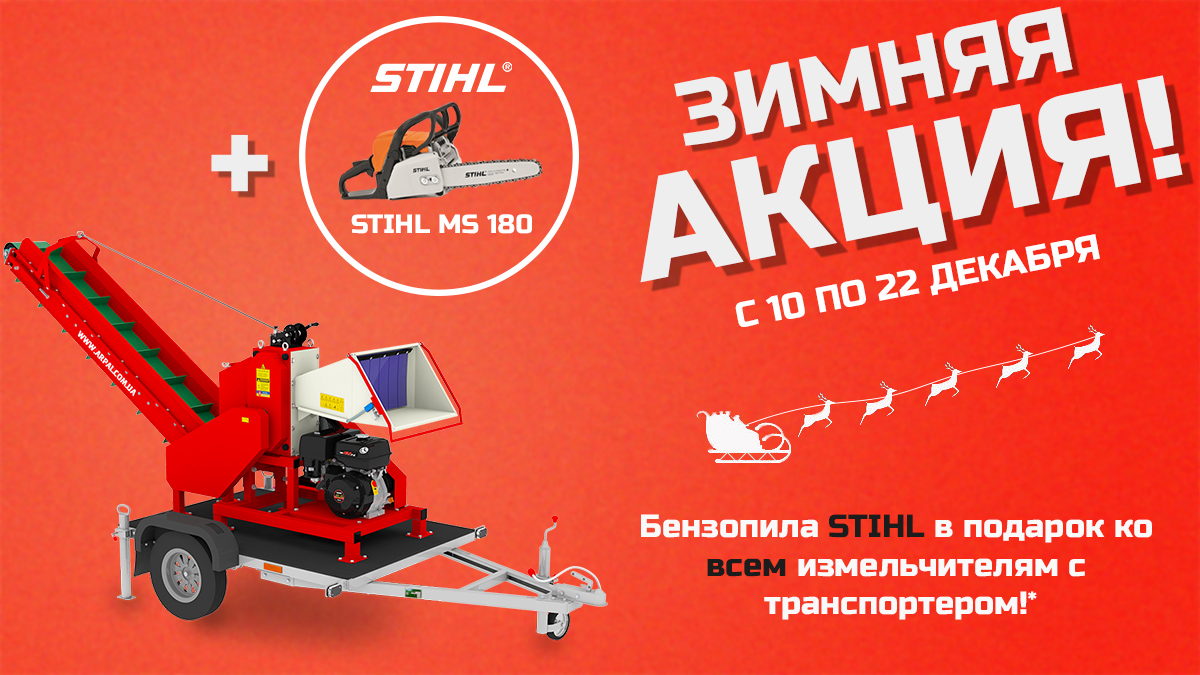 The company ARPAL gives a chainsaw to all choppers with a conveyor! Having made an order from 10.12.18 to 12.22.18 inclusively, for each chopper model with a conveyor *, you are guaranteed to receive a Stihl MS 180 as a gift!
* The following models of grinders take part in the action:
AM-160TR-K - https://arpal.ua/am-160tr-k/p192
AM-120Sh - https://arpal.ua/am-120sh/p178
AM-120BD-K - https://arpal.ua/am-120-bd-k/p170
AM-120TR-K - https://arpal.ua/am-120tr-k/p169
Hurry to place an order, the validity period of the promotion is limited!
By the link you can buy and evaluate the quality of the wood chippers and Wood shredders of our production.