ARPAL raffles the chopper!
27 09 2019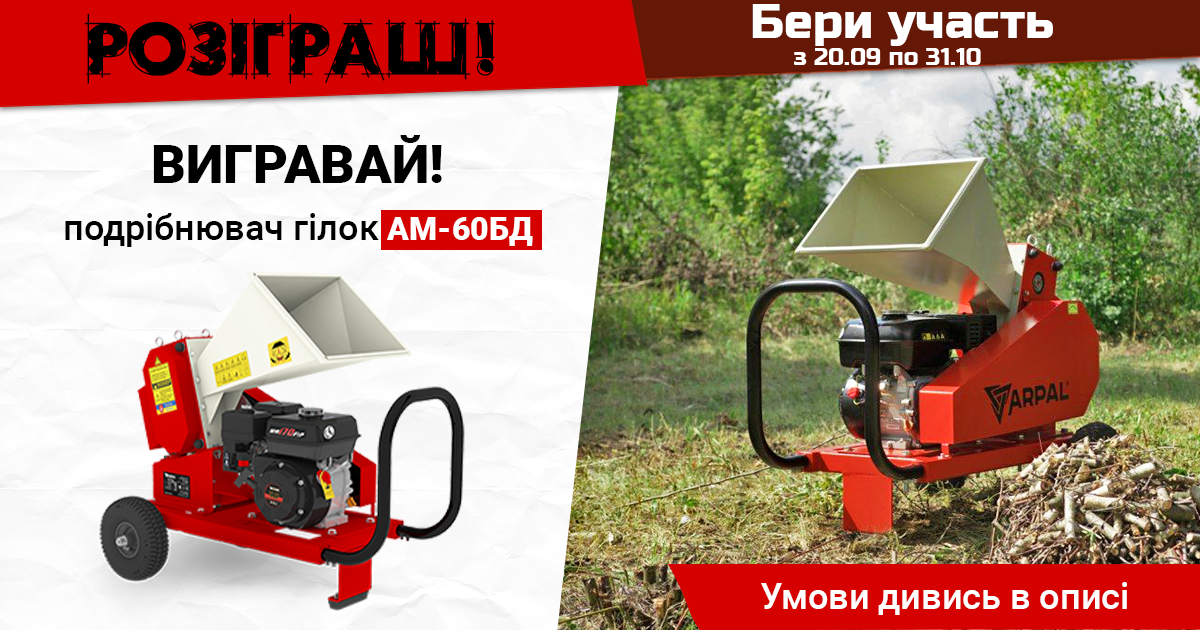 ARPAL raffles the chopper AM-60BD - https://arpal.ua/ua/am-60bd/p191
What should be done? Five easy steps:
Subscribe to our Facebook page https://www.facebook.com/arpal.vin/
Put Like and repost this entry https://www.facebook.com/1390626261267369/posts/2288297821500204/
Subscribe to our YouTube channel https://bit.ly/2mpZjFb
Share the video https://youtu.be/yrP6FxxHTiw on your Facebook page (the page must be open so that we can see the publication)
The winner must record a video with a gift and send it to us
The winner will be chosen randomly through the service - https://www.random.org/. The draw will be held on October 31, stay tuned.
The action is held on the territory of Ukraine, except for the Crimea and temporarily occupied territories. Sending will happen to our account, delivery service.
Hurry up!
By the link you can buy and evaluate the quality of the wood chippers and Wood shredders of our production.